University of Nicosia
The University of Nicosia (UNic) is the largest private university in Cyprus with more than 11,500 students. It is an independent, co-educational, equal opportunity institution of higher education, which offers a wide range of programs to students from around the world. The University offers undergraduate as well as graduate studies in business, science, education and the liberal arts. International in philosophy, the University hosts students from all over the world (from more than 70 countries), in a multicultural learning environment, promoting friendship, cooperation and understanding. This includes partnerships for degree programmes, student mobility, and opportunities for students post-graduation in academia or industry, in order to share knowledge and capabilities across countries. The University pursues excellence in education through research and high teaching standards, in a continually improving academic environment. The University's research profile is grounded on a broad-based platform across a wide range of disciplines. It is supported by groups and programmes, dedicated research institutes and individual scholarship structured around and across our Schools. It has conducted and successfully completed a number of social research activities with different social and excluded groups. More specifically, within the area of social sciences field it has a portfolio of more than 35 successfully completed funded projects and researches. Large experience in tacit and explicit knowledge and research is highlighted on the area of Asylum and Migration as a result of a number of different frontline interventions.
The content of the website represents the views of the authors only and is their sole responsibility. The European Commission does not accept any responsibility for use that may be made of the information it contains.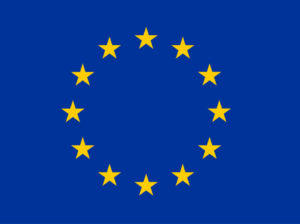 Co-funded by the European Union's Rights, Equality and Citizenship Programme (2014-2020)