In the framework of the ASOP4G project a 3day foundation training was designed and implemented in Greece, Italy, Cyprus and Lithuania.
The trainings aimed at enhancing the capacity-building of guardians of unaccompanied children and other professionals working in the field of migration, asylum and child protection system in each country, always considering the best interest of the child and the effective safeguarding of his/her rights as established in the UN Convention of the Rights of the Child.
The delivered training module was primarily agreed between all partners in terms of methodology and content of the thematic sessions which was adapted to the certain target group and national context. The training module addressed the following dimensions: definition and comprehension of a theoretical framework related to guardianship and migration context, comprehension of guardian's role, description of standard operating procedures (SOPs) established in each guardianship system, presentation of the national legal framework covering guardianship, migration and asylum procedures, mapping of services and organizations related to unaccompanied children, identification of their psychosocial needs, and lastly, development of a trust-based relationship between the guardian and the child.
The training sessions were distributed in three units that each one corresponded to one day: the unaccompanied child, the guardian, and the relationship between them. Nonetheless, flexibility regarding the adaptation of the overall training delivery was also underlined and this was necessary due to the differentiations between national contexts (legislation, guardianship system, trainees' professional background and status).
Trainers consisted of the project's coordinators and researchers, experts on specific subjects such as cultural mediation, interpretation, psychosocial supporting of vulnerable populations, professionals working at Asylum Service, and lawyers. Guardians with prior experience were also invited to share their point of view.
In Greece three foundation trainings took place: two trainings in Athens (4-6 & 12-14 Mar 2019) and one in Thessaloniki (17-19 Apr 2019).
In Cyprus three trainings took place: one in Nicosia (28 Nov, 5 Dec & 12 Dec 2018), one in Larnaca (29 Oct, 6 Dec & 13 Dec 2018) and one in Limassol (30 Nov, 7 Dec & 14 Dec 2018).
In Lithuania two trainings took place: one in Vilnius (9-11 Apr 2019) and one in Rukla (15-17 May 2019).
In Italy five foundation trainings took place all in the region of Liguria: one pilot training (4-6 May & 9 June 2018) and four more from October 2018 until October 2019 (26-28 Oct & 16 November 2018; 14-16 Dec 2018 & 11 Jan 2019; 24-26 May 2019 and 20-22 Sep & 12 Oct 2019).
Participation in each training group was overall characterized as very satisfying and in many cases exceeded originally set goals (min. 18 – max. 50).
The content of the website represents the views of the authors only and is their sole responsibility. The European Commission does not accept any responsibility for use that may be made of the information it contains.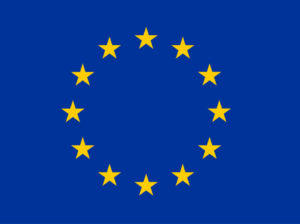 Co-funded by the European Union's Rights, Equality and Citizenship Programme (2014-2020)